ANTHONY "Tony" MARIO MALENA
Click here for my "online home" at Google+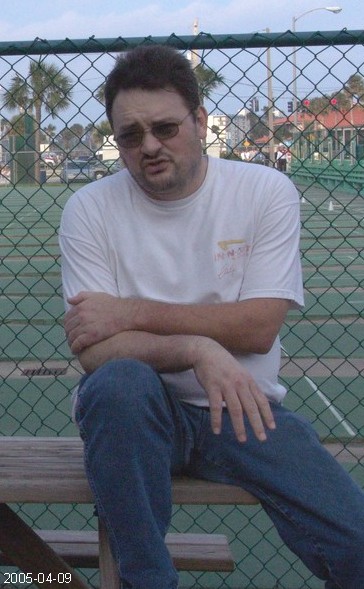 The Basics
Born in 1968 (Los Angeles, California)
Lived in the Duarte/Azusa, California area for the first few years
Spent a couple years in the Daytona Beach, Florida area as a kid
Moved back to California and was raised in the Duarte / Monrovia area
Attended Duarte High School for over two years (1982-1984)
Played Trumpet, Alto Horn and French Horn predominately
Accepted to the Dodger's Baseball Salvation Army Honor Band (2 years, Trumpet)
Accepted to the Rose Parade PCC Honor Band (2 years, Trumpet)
Moved to Monrovia, California in late 1984 - changed to a private school
Finished high school at Calvary Road Christian Academy (1984-1986)
Married in 1988 at Calvary Road Baptist Church (Monrovia, California)
Lived in Pomona, then El Monte, then Duarte, California during my early marital years (1988-1990)
Daughter Daniella Lorraine born in 1989 in Montery Park, California
Daughter Amanda Cathryn born in 1990 in Arcadia, California
Moved to the Daytona Beach, Florida area in 1991
Worked for GE Aerospace for over a year (originally a 2 month temp assignment)
Son Anthony Martin born in 1991 in Daytona Beach, Florida
Worked for a Macintosh dealership for a year (left "badly" shortly before the company folded)
Son Christopher Michael born in 1993 in Daytona Beach, Florida
Worked for I-CARE Children's Advocacy Center for five (plus one part time) years
Moved to Port Orange, Florida in 2000 to a house (rented)
Moved to my current residence (first owned home) in Port Orange in 2001
Divorced in March of 2004 - children and I maintained our home and household
Data Processing and Programming Manager for Cunningham Field Service Cunningham Research Group CRG Global at our corporate office in Ormond Beach, Florida (1997-2010)
Database Administrator (Salesforce and other data work) at Market Traders Institute, Inc. (2010+)
Lived part-time in Apex, North Carolina briefly (Dec 2011 - Mar 2012)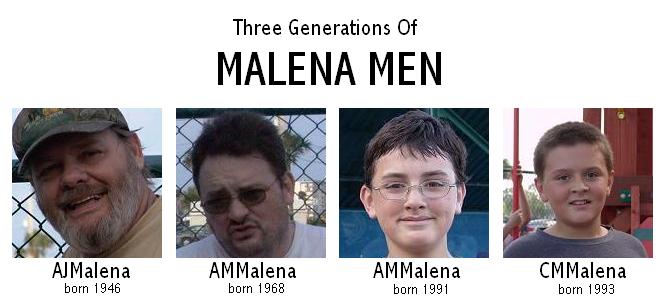 The Odds 'n Ends
Computers
This is my life, my bread-and-butter, and at one time, one of my biggest passions. I build them, I program them, I network them, I rule them. I am a MacGyver, an alchemist, a "jack of all trades" in the world of computers, online or off. There are a lot of people who know quite a bit about specific pieces of the computer puzzle (more than I), but I've been there since my TRS-80 4k Computer ($2000 including cassette drive, thanks mom and dad). I've made the rounds. I have a wealth of knowledge that allows me to pickup concepts easily, teach others, figure out and fix most problems, etc... I have even created a successful and highly popular online service (the domain has since been transferred to a maker of timing equipment as of 2011), then all but killed that service in the process of moving my family to another city, and have tolerated those who (typically younger) think they know everything about computers and "the internet" (you don't -- get over it). Orbiter began in 1994 and is still up to this day, though limited in capacity compared to the height of it's success in the mid- to late-nineties.

Music
Marching band, orchestra, and dabbling in composing (and no PE!). That was the order of the day in High School for me (until I finished high school at Calvary Road Christian Academy, where I was one of EIGHT graduates in their largest graduating class to that date -- not much room for a band unfortunately). Music ruled my life back then, and now it is very integral to many things. I, of course, have all my music in MP3 format for ease of transportability (home, work, laptop). I have an AIWA MP3 CD Player in my vehicle (100-150 of my favorite songs per CD, how can one complain?). I find rare renditions or a capella or instrumental versions of great songs all the time, or variations that I would never expect. It's all good (as my daughter says).

Comics
I read a copy of "ROM Spaceknight" one day as a kid, and the rest is history. My collection is quite substantial, despite having not collected for about 8 years during my early marriage years when we were watching our budget. Marvel, DC, and the occasional small-company title make up the vast majority of my collection.
Contact Me
Email


AMMalena /AT/ Gmail /DOT/ com
Anthony /AT/ Malena /DOT/ net


Others


| | |
| --- | --- |
| Google+: | plus.google.com/u/0/101853105200364695481 (journal, voice/video conferencing, public presence) |
| XBox Live: | Malena Family (online gaming) |
| Last.FM: | AMMalena [RSS] (current music) |
| Skype: | AnthonyMalena (voice/video conferencing as needed) |
| Wikipedia (EN): | AMMalena (maintenance of various articles) |
| Facebook: | www.facebook.com/AMMalena (mainly for Family contact) |

Rarely (if ever) Used


| | |
| --- | --- |
| AIM: | AMMalena (stopped using 2011) |
| ICQ: | 21408640 (stopped using 2010) |
| Yahoo: | AMMalena (stopped using 2010) |
Personal Links
Various Hobbies
Computers


Taught teachers how to use computers while attending two different high school (it was the 80's; they had no clue; I did)
Learned old fashioned BASIC on my TRS-80 (below) and wrote several little programs as a kid; later for the Commodore 64, then the PC (first major one being my comic book database, long since outdated)
Computers owned over the years have included:

TRS-80 Model I (4k RAM, cassette tape drive) - my first
Commodore 64 (64k RAM, cassette tape drive, 300 baud modem)
Commodore 128 (64k/128k RAM, dual 5.25" floppy disk drives, 1200 baud modem)
Tandy 1000 (1MB RAM, dual 5.25" floppy disk drives, 3.5" floppy drive, 40MB HD)
Approximately 12 systems (workstations and servers alike) in March 1992 to October 2004 were home-built, mostly running DOS and Windows OS
Built from scratch one of the (if not the) most successful online services in Central Florida in the 1990's - Orbiter Online - including all hardware and software configuration. Featured in two magazines.
Gateway 700GR (P4, 3.4Ghz, 1GB RAM, 250GB HD, DVD-RW, CD-RW, Intel HiDef Sound, 19" LCD, Altec Lansing speaker system) purchased Ocboter 2004 as my new personal system
HP Pavilion a705w (P4, 3.2Ghz, 512MB RAM, 160 GB HD, CD-RW, 17" VGA) purchased as second kids' computer
Four HP Brio computers acquired (all appx 1 Ghz, 8-40GB storage) for separate computers for each kid
HP Pavilion m9500y (quad core system, 8GB, DVD, BD, 4TB added storage, dual monitors, blah blah blah)



Music


A musician beginning at the age of 8 (2nd grade) when I first learned how to play Trumpet
Later played alto horn, fluglehorn, french horn, baritone (briefly)
Started learning guitar in (appx) 2000, but never went very far with it
Never learned the keyboard beyond knowing the notes (which was a travesty not to have done)
Served as the "ultimate band parent" to my four children (who played Trombone, Flute, Baritone and Trumpet)



Comic Book Collecting


Bought a copy of ROM Spaceknight (by Marvel Comics Group) around 1980.
Began collecting some Marvel comics with junior high and high school lunch money after that
Saw that DC Comics did the most intelligent thing in the world (called "Crisis On Infinite Earths") and began collecting some DC titles as well
My former wife and I visited my long-time book and comic shop right after we were married, and the owner gave us one free book from the shop (we picked a large oriental cookbook) and then I "had to" give up collecting comics due to monetary restrictions (1988 and 1989 respectively)
A few years later (approximately 1995-1996) I began collecting a few titles at a comic shop (which later renamed itself to Coliseum of Comics, and is where I get my comic "fix" to this day mostly)
The cost of comics when I started collecting: between 25 and 50 cents an issue
The cost of comics as of January 2004: between $1.99 and $3.25 an issue
On a side note... I created the background currently visible on this page (and several iterations of it) from scratch, and have watermarked it. I would appreciate it if anyone using this or the related graphics would at least supply a link BACK TO www.Malena.net when using this graphic. Thanks!

    -----BEGIN GEEK CODE BLOCK-----
    Version: 3.12
    GCM/CS/FA/IT/MU/PA/O d>+ s++: a>? C++>++++ U P+>+++ L+ E- 
    W+++$ N+@ o+ K++ w++ O M(+) V PS+ P-(++) Y+ PGP t++(+++) 
    5+++>++++ X+ R>+ tv+ b+ DI++ D++ G++ e* h !r z++++         
    ------END GEEK CODE BLOCK------